MICROSEAL - ENGINEERED TO PROTECT.
MicroSeal was specifically and expressly designed in England many years ago to replenish the natural protective agent that a sheep produces for its own coat. In addition to wear and stain protection, MicroSeal provides substantial sun fade resistance for the wool.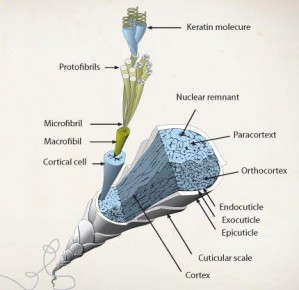 Without MicroSeal soil is naturally absorbed into the center of the wool fiber, hiding the dirt from the naked eye. Often consumers don't realize their rug is dirty because they can't see it. Unlike a typical fabric protector that only "coats" the fiber and then breaks up easily, MicroSeal penetrates the wool fiber to its inner cortex and protects it from the inside out.